Meet ME!
HELLO! MY NAME IS ERIN ELIZABETH I AM 15 YEARS OLD, AND I CREATED GIRL POWER AT AGE 12. I WANT TO CREATE THE CHANGE I HOPE TO SEE IN THE WORLD. GIRLS ARE NORMALLY GIVEN HIGHER STANDARDS SUCH AS WHEN WE GO OUT SOME WHERE FANCY WE ARE SUPPOSED TO WHERE A DRESS GIRLS ARE SUPPOSED TO BE GOOD AT MAKE UP THEY ARE NOT GOOD AT SPORTS THEY TALK ACT AND PRESENT THEMSELVES A CERTAIN WAY, THEY LIKE TO DO THEIR NAILS, BUT NO TWO GIRLS ARE THE SAME, WE DON'T HAVE TO LIVE BY LABELS, HERE ON GIRL POWER EVERYONE CAN BE WHOMEVER THEY TRULY ARE, WHENEVER THEY WANT AND NO ONE EVEN HAS TO KNOW WHO THEY REALLY ARE. GIRL POWER, A PLACE WHERE YOU CAN HELP OTHERS, BY DONATING TO PREVENT TEEN SUICIDE. WHERE YOU CAN TALK WITH OTHER GIRLS WHEN YOU ARE LONELY OR NEED HELP. WHERE YOU CAN READ ARTICLES TO HELP INSPIRE YOU. WHERE YOU CAN LEARN ABOUT POWERFUL WOMAN HEROES AND ROLE MODELS, OR YOU CAN EVEN JUST DO SOMETHING FUN AND RANDOM, BECAUSE AS GIRLS WE
CAN
.
WELCOME TO GIRL POWER!
I LOVE DISNEY!

Powered by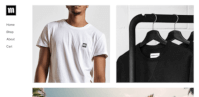 Create your own unique website with customizable templates.